Dear Neighbor / Friend,
Have had some issues getting these weekly newsletters to some inboxes. It is distributed each week on Thursdays, but too often finds its way into junk or suspected spam folders. I send it to myself and bcc you and the rest of the village for your privacy.
1. COVID-19 – the remainder of Phase 1B became eligible to register for vaccination. Those groups are:
Officials needed to maintain continuity of government

Clergy and faith leaders

Janitorial and cleaning staff
There are about 30,000 on the current wait list for the vaccine. About 364,000 have received both doses of the vaccine. If you meet the criteria detailed here, register with the Fairfax County Health Department here. That same registration form in Spanish is here. Fairfax County expects to start registering those in Phase 1C mid-April and then into Phase 2 early May, if the supply level continues.
2. zMod Public Input? – I am surprised that the Board of Supervisors actually approved the zMod proposals given the overwhelming opposition to a few of the provisions (Accessory Living Units, Home Based Businesses, Restriction of Flags and a move away from Variance Permits to Administrative Approval of permits for ALUs and HBBs). We had 3 District Supervisors (1 Republican & 2 Democrats) who did listen to their constituents and voted "No".  Most, if not all civic associations, home owners associations, district councils and the Fairfax Federation spoke against the proposals primarily due to ALUs, HBBs and Flags.
When undertaken in 2017, zMOD was described as a reorganization and simplification of the current Zoning Ordinance which has not been overhauled since it was adopted in 1978. Here is a synopsis of District Supervisor Pat Herrity explanation for his "No" vote.
"This is not what was promised to our residents when we started the zMOD process – reorganization, not changes. There are some material changes that could have a significant impact on our suburban communities and the Occoquan watershed." Herrity commented further, "This is the first time in my 13 years on the Board that I have seen such deep and broad opposition from resident and civic associations across the county to the changes incorporated in zMOD because of their impact on our neighborhoods. We should be listening to our residents."
"I was pleased to see the progress on removing many of the restrictions on flags but did not support the remaining ones on the number of flags and height," said Herrity, who has a constituent that occasionally flies a garrison flag without issue. "It remains a solution in search of a problem."
"Allowing ALUs without the age or disability restrictions and by administrative permit only, not only takes our residents out of the process: it opens up our neighborhoods to increases in density and the problems that come with increased density, including the impacts on traffic, schools and parking."
3. Thank You! – Jim Kirkpatrick (Sandover Court) reports that The Rotary of West Springfield cleaned Rolling Road a few days ago and bagged a lot of trash. Take a look the next time you're out since it never lasts long. Worst section is always from Old Keene Mill south to where the sidewalks start on both sides of Rolling Road. Perhaps drivers and their passengers prefer throwing their trach into the weeds and dead leaves. Maybe that will not be the case when the road is widened and sidewalks are extended up to Old Keene Mill Road. And for their job well done, they are this week's featured directory advertiser.
4. This Week's Featured Advertiser: Rotary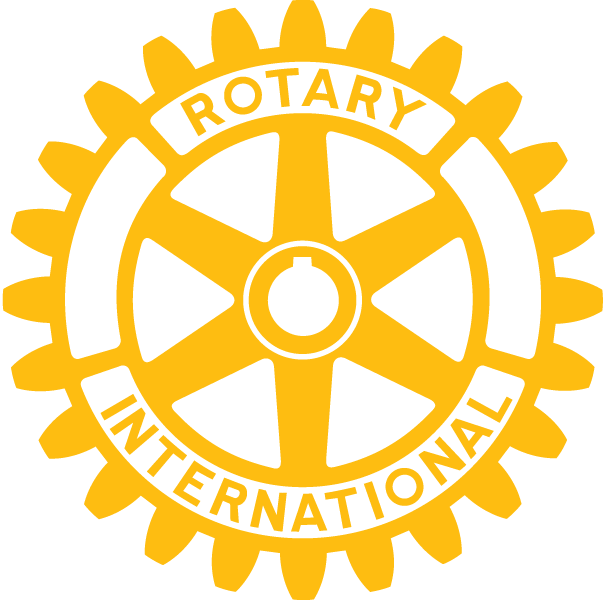 Rotarians are people committed to creating positive change in the world. Above, we mentioned their efforts to clean roadsides to include our Rolling Road. But, on a bigger stage, they provided over $18,000 this year supporting those in need from our local community. They also provided Snack Bags and Backpacks/Supplies for deserving school children and food and financial support to local charities including ECHO and the Lorton Community Action Center. They provide need-based scholarships to NVCC for West Springfield High School seniors; dictionaries for third grade students in local schools; and annual awards recognizing local teachers and first responders.
And they support several national and international projects to include support of schools in Sierra Leone and water projects in other countries. Rotary International is contributing to efforts to totally eradicate the live polio virus in the world.  
Jim Kirkpatrick (Sandover Court) is our point of contact and can be reached at 703/866-7078 or you can check out their website at Rotary Club of West Springfield (rotaryofwestspringfield.org).
5. Problems with a Tree Cutters – Please disregard any and all recommendations about tree cutters that I have made over the years. The two most recent recommended cutters took business advantage over two village ladies; one contractor has been referred for criminal charges. We recovered the money from one and in the process of recovery from the other. Please keep in mind that I or you recommend based on what a contractor does for us; how well he/she did the work for a reasonable price, the quality of their workmanship and did they clean up after themselves. I have no way of knowing how well they will work for you or if they'll meet your expectations. We went through a lengthy process before with input from respected contractors about finding the right guy or gal for your job. I have all of that on file and can forward to you if it is something you want to review.  
6. A Neighbor in Need – Woody Weir (7903 Springfield Village Drive) reports that his elderly, over-the-backyard-fence neighbor had several trees cut down a couple years back, but could not afford to have the cut trees hauled away. Now they need to be removed, but some of it might actually be seasoned for anyone needing free firewood. The rest will need to be hauled to the dump's incinerator. Full disclosure here – the lady's property backs up to our village, but in another community. Does that change her need for help or our interest in helping her? No! Calling young men, scouts, church groups or just a bunch of us wanting to help others – who wants to be a part of this? And, do you have a pickup that we can use? Woody is our point of contact and can be reached at 703/400-4947 for text or call; woody.weir@gmail for email. Best way to see the job and if the wood is something you may want is from Woody's 7903 SVD backyard.
7. House Cleaning Recommendation - Jhonny Esquivel (Rolling Road) recommends House Cleaning by Rosalia, 20+ years of experience in Northern Virginia. Will clean weekly, bi-weekly or monthly. References available upon request. Interested? Contact 571/435-6897.
8. Family Counselor Volunteers Needed - ECHO needs volunteers who can commit one morning a week to work with people facing financial emergencies. Job consists of taking basic information from people who apply for assistance and matching them with the kinds of help that ECHO can give. ECHO will provide training. Bilingual volunteers, especially those who speak Spanish, would be especially helpful. ECHO is adhering to CDC and Virginia safety guidelines during the pandemic, and doing much of our work by telephone until we can safely reopen for face-to-face service. Find out more by emailing Volunteercoordinator@echo-inc.org.
9. Brood X Cicadas Are Coming! This 17-year swarm has been underground since 2004. Soon, billions of this swarm known as Brood X, are expected to emerge. Other Cicadas have 13-year cycles and aren't as many as this Brood X.
They are ready, but waiting for the soil to be warm enough (64+ degrees). For us that usually means third week of May. But with sustained, warmer temperatures, it could be sooner. They will feed on smaller plants and may harm them, but not people. If you were here the last time this brood emerged, you'll remember just how annoying their sharp buzz they make when they're looking for mates. The lonelier the males are, the louder the cacophonous shrill. Why is it always the males? Sounds up to 90 decibels can be expected if standing directly under a tree filled with cicadas.
Once they emerge, the cicadas will be out for about four to six weeks. After the cicadas have mated and the eggs hatch, the nymphs will emerge. The nymphs then begin their 17-year cycle, feeding underground. Those nymphs will emerge as cicadas in the next Brood X, the class of 2038.
National Geographic has said that Cicadas are gluten free, high in protein and low in fat and carbs and can be eaten by those who walk on the wild side.
10. Outdoor Fire Pit For Sale – brand new, still in the box from Home Depot; $90.00. Contact Bob Lomax at 703/505-3191.
11. Calendar (Refer to the calendar in your community directory or see details in archived editions of the enews at our website www.westspringfieldvillage.org):
8 May from 7:00 AM to 11:00 AM, Document Shredding at the Rolling Valley Park & Ride, 9220 Old Keene Mill Road in Burke.

13 May – Village meeting (Agenda – set dues for FY22 and more)

22 May – Scheduled Day for Village-Wide Yard Sale (virus permitting)
12. Happy Birthday! - Ayden John Cooley (a.k.a. "Dancer")
John Cooley, CAWSV